دین اسلام کی عظیم فتوحات،قیادت کی عسکری و سیاسی حکمت عملیوں کا سیرت النبیﷺ کے تناظر میں تحقیقی جائزہ
Great Conquers of Islam: A Research Analysis of Military and Political Strategies of the Leadership in the light of Seerath of the Holy Prophet PBUH
Abstract
The military and political strategies are evolved with the passage of times and the development of science and technology. But the modern and highly advanced strategies of wars or defense and security are still lacking the spirit, techniques, principles, balanced and justified ways of Islamic wars happened over 1400 years back.
With no civilian causality and damages to properties of common people, the objectives successfully gained by the Islamic group led by Prophet Muhammad (PBUH) and their success stories have no parallel and comparison in the history of human beings because of the true Islamic spirit and principled guidance and leadership of the Prophet(PBUH).
The human casualties in Islamic wars are such a small in numbers that could be counted in few hundreds as compared to millions of human losses in Western wars. Besides the land and areas conquered by the Islamic group within short period of 10 years was over 3 million square kilometers with the average of 900 kilometers a day. During the entire decade even a couple of enemies of the group were not killed in an average of a month while the total recorded causalities of 200 to 300 Muslims were such negligible numbers that the history could not present its example proving that the military and political strategy of Islam framed and guided by the Prophet (PBUH) were the best in the world at every level.
Islam is basically a religion of peace and it does not allow shedding of blood of innocent people at any cost. However sometimes the Muslims were compelled to unleash their swords against some tyrants in self defence and they won the battle fought so far by them. The reason was the sanity and divine capability of the leadership of the time, the Prophet (PBUH).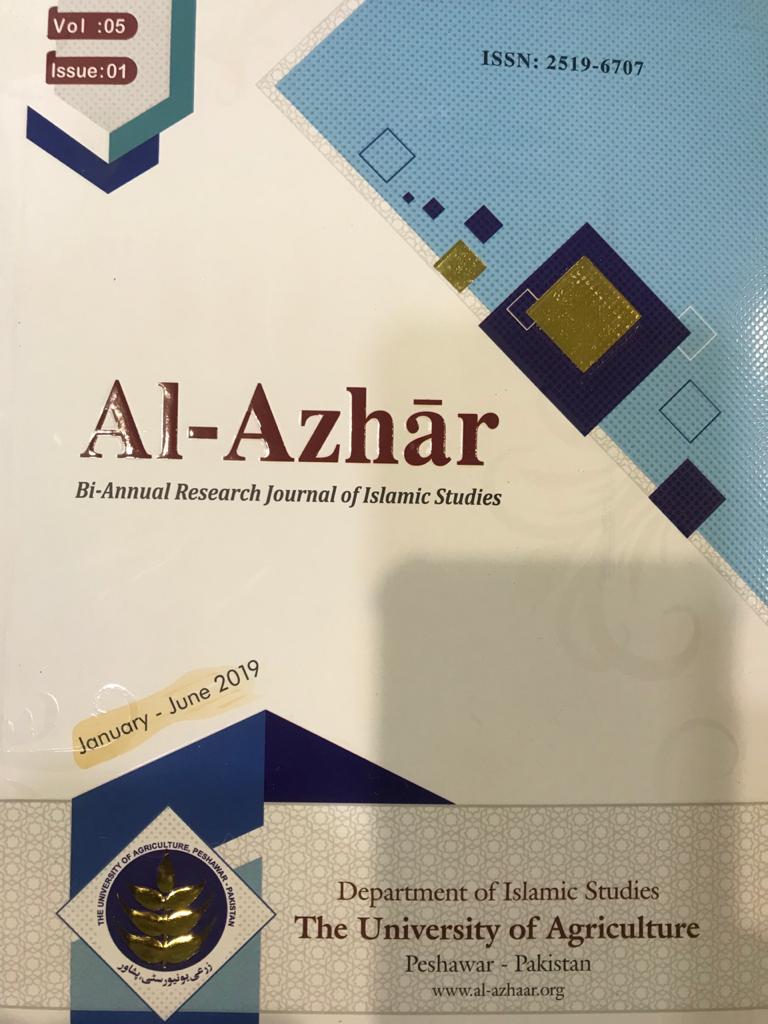 Downloads
How to Cite
Dr. Rashida Parveen. (2019). دین اسلام کی عظیم فتوحات،قیادت کی عسکری و سیاسی حکمت عملیوں کا سیرت النبیﷺ کے تناظر میں تحقیقی جائزہ : Great Conquers of Islam: A Research Analysis of Military and Political Strategies of the Leadership in the light of Seerath of the Holy Prophet PBUH. Al-Azhār, 5(01), 48–62. Retrieved from http://www.al-azhaar.org/index.php/alazhar/article/view/322