کوفہ شہر کی علمی، سیاسی اور تاریخی جائزه کوفہ شہر کی علمی، سیاسی اور تاریخی جائزہ
Literary, political and historical analysis of the City of Kufa.
Keywords:
Shariah: Islamic code of life, Designation: Status or power
Abstract
The Kufa city founded by Sa'd bin Abi Waqas by the order of 2nd Caliph Hadrat Umar (RA) in 17th Hijra after the conquer of Qadsia. The main purpose of the foundation of Kufa is, to establish military camp, to increase the victories in the state of Iran. Hadrat Umar (RA) had ordered to build such a wide mosque that all the Muslim soldiers be accommodated there. So there was accommodation of forty thousand Muslim soldiers in Kufa mosque. After the foundation of kufa city, migration of the people increased from all over the Islamic states. When Hadrat Ali (RA) made this city as a capital in 36 Hijra, this process of migration more increased. That is why, at the time of the war of Siffin, the number of persons who took part, were greater than sixty five thousand. If the number of their family members is also counted to them, they reach to fifteen millions. At that time, large number of great scholars and Jurist also migrated to Kufa. 
Later on, they served the propagation of the knowledge of Hadith. In this article the political, geographical and historical aspects of Kufa will be 
discussed in a scholarly manner.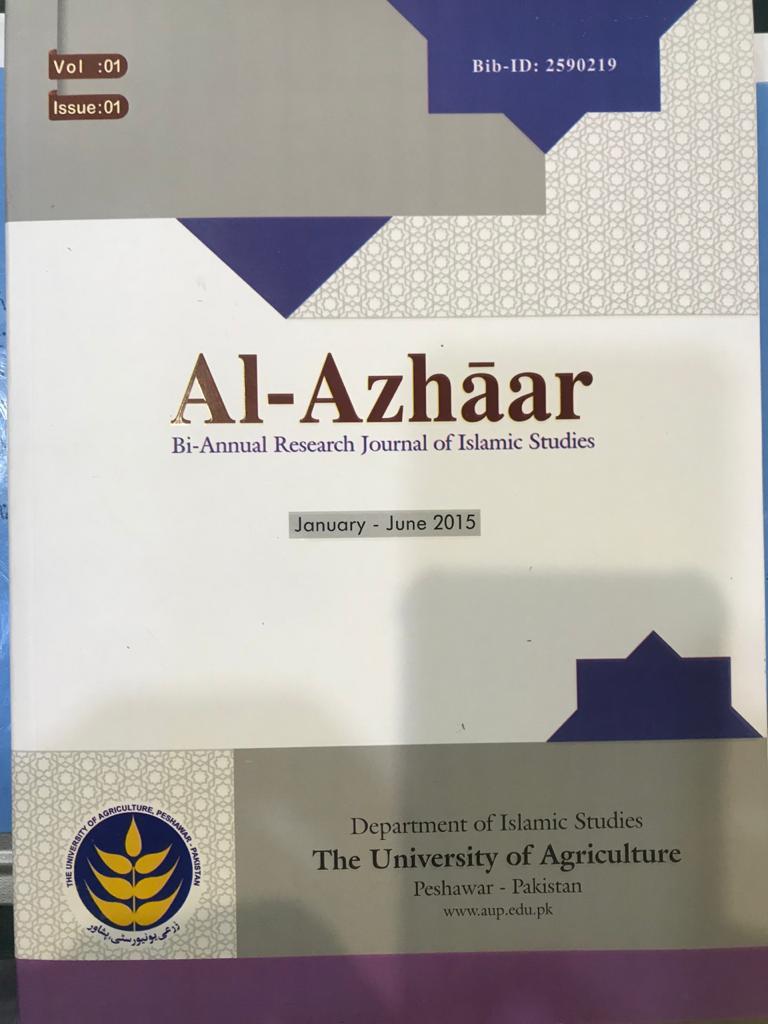 Downloads
How to Cite
Zeeshan, & Kaleem Ullah. (2015). کوفہ شہر کی علمی، سیاسی اور تاریخی جائزه کوفہ شہر کی علمی، سیاسی اور تاریخی جائزہ: Literary, political and historical analysis of the City of Kufa. Al-Azhār, 1(01), 13–20. Retrieved from http://www.al-azhaar.org/index.php/alazhar/article/view/288