الاتجاهات من الصفات الإلهية الفعلية من الرحمة
Theological opinions on divine attributes: Compassion, anger, joy and laughter
Keywords:
Islamic issues, attributes, Prophetic Sunnah, quotations of  theologians, legal texts
Abstract
Abstract 
The issue of the attributes of Allah Almighty is one of the most 
important Islamic issues; due to its relation to oneness of Allah, which is 
the first of the pillars of Islam and the most important of the doctrines of 
Islam, the faith of the requires that unites God in itself and attributes. 
Allah has described Himself divine qualities in the Quran and the 
messenger of Allah also described in Hadith. 
There are different opinions of Muslim theologians and trends of 
communities of the Muslims about these divine attributes. Due to the 
importance of this issue I choose some narrated qualities to be studied in 
the legal texts, especially in the Prophetic Sunnah, and quotations of 
theologians.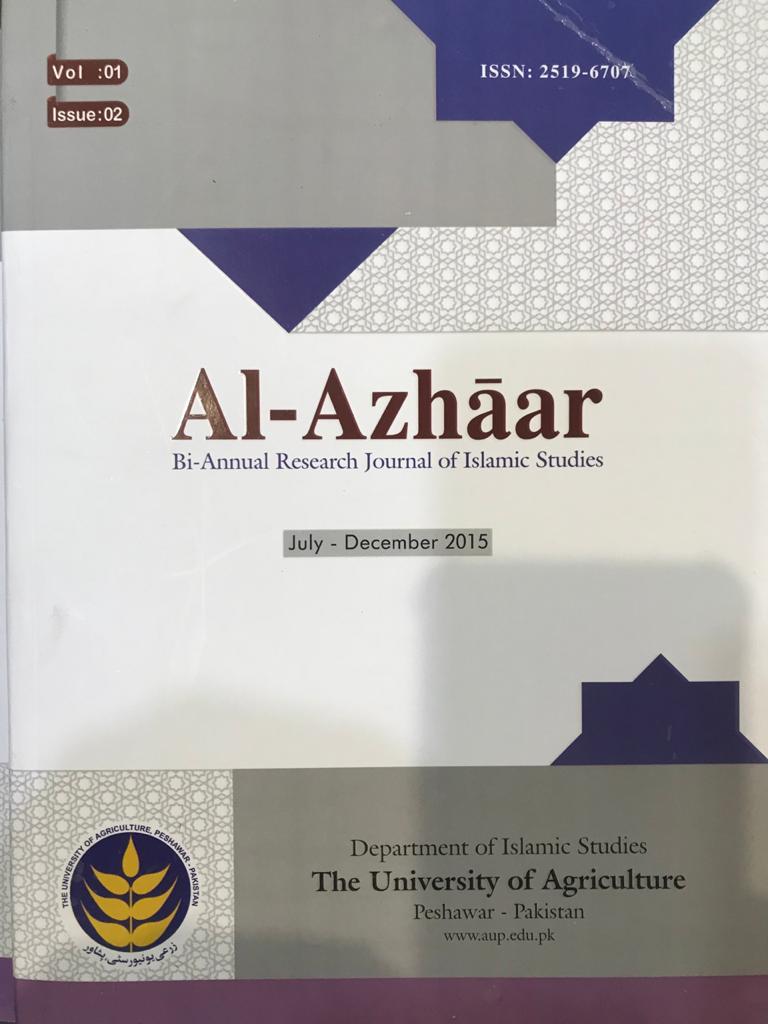 How to Cite
Mir Akbar Shah, & Syed Naeem Badshah. (2015). الاتجاهات من الصفات الإلهية الفعلية من الرحمة: Theological opinions on divine attributes: Compassion, anger, joy and laughter . Al-Azhār, 1(02), 135–141. Retrieved from http://www.al-azhaar.org/index.php/alazhar/article/view/367