اسلامی عقد وکالت کے حوالے سےکریڈ کارڈ کا تجزیاتی مطالعہ
Credit Card in the perspective of Islamic contract of Wakãlah: An analytical study
Keywords:
Wakãlah contract, credit card, wakãla perspective Analysis.
Abstract
Wakãlah contract is lawful concept in Islamic shari'ah, in which one person or
party, the principal, engages another, the agent, to act for him, e.g. to do his
work, to sell his goods, to manage his business. It has own rules and
regulations in Shari'ah. In modern era the types of transection are increasing
day by day, in which complication are occurring rapidly. Credit Card is of
great importance in this regard. Among the parties of credit Card has various
Contracts, Wakãlah may exist in these Contracts, yet Credit Card Contracts
are not applicable in perspective of Wakãlah rules and regulations, however,
it also refers to Hawãlah contract remittance. In this paper analysis of Credit
Card in the light of Islamic Wakãlah Contract will be discussed.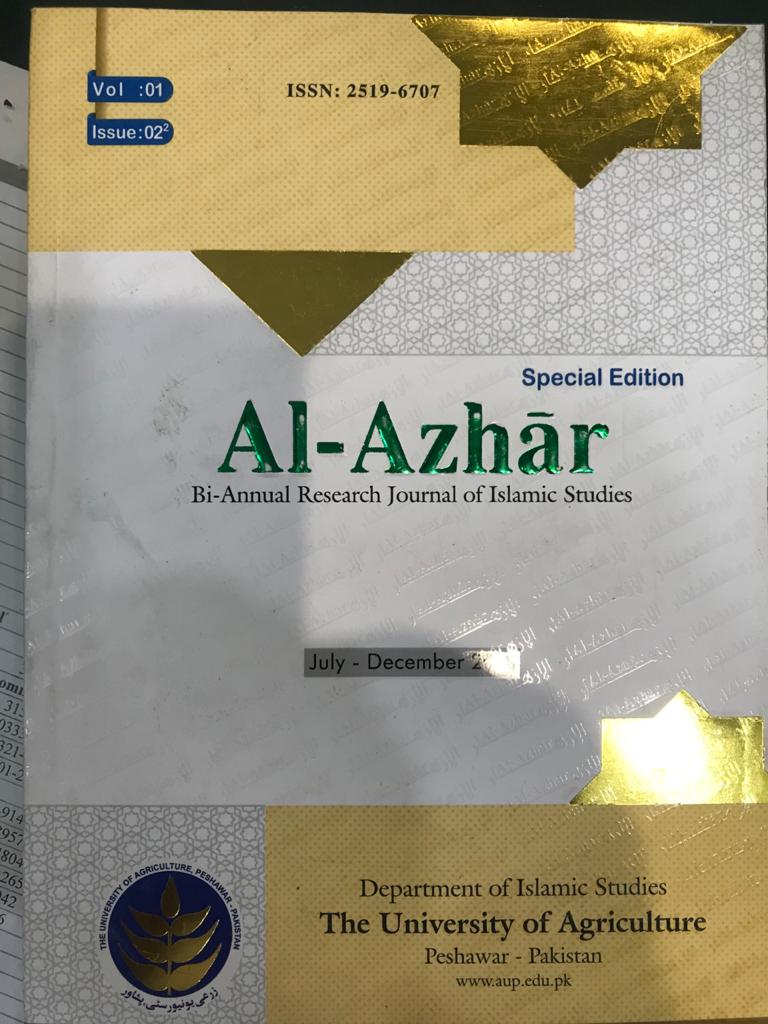 Downloads
How to Cite
Muhammad Shuaib Khan, & Hafiz Ghulam Yousaf. (2015). اسلامی عقد وکالت کے حوالے سےکریڈ کارڈ کا تجزیاتی مطالعہ: Credit Card in the perspective of Islamic contract of Wakãlah: An analytical study. Al-Azhār, 1(2.2), 97–112. Retrieved from http://www.al-azhaar.org/index.php/alazhar/article/view/388